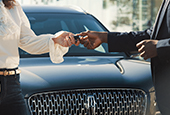 LINCOLN PICKUP & DELIVERY™
When your vehicle needs service, we'll pick it up and deliver it back to you - and make sure that you have another Lincoln to drive in the meantime.*
Print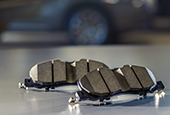 LIFETIME BRAKE PAD GUARANTEE*
*Available for Motorcraft® brake pads purchased after 7/1/14. Nontransferable. Replacement requires copy of original repair order and completion of any other necessary brake service, such as brake rotor service. Motorcraft brake pads must be installed by a U.S. Ford or Lincoln Dealership or Quick Lane® technician to be covered. Pads only; labor costs not included. Commercial delivery vehicles, taxi, limousine, postal, police, tow trucks, racing and emergency vehicles are excluded. Restrictions and exclusions apply. See Service Advisor for details. Expires 12/31/21. Quick Lane® and Motorcraft® are registered trademarks of Ford Motor Company.
Print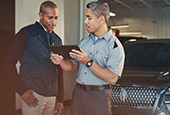 PREMIUM PARTS ON PREMIUM VEHICLES
Purchase with confidence with the Lincoln Parts Warranty. Two years. Unlimited mileage. Limited labor costs included.*
*See your U.S. dealership for a copy of the limited warranty. Expires 12/31/21.
Print